Invest In
Eastern Cape
The Eastern Cape is a vibrant province of unmatched beauty with a wealth of natural resources and world-class manufacturing industry which includes South Africa's leading automotive manufacturing industry. The Eastern Cape boasts the most successful Industrial Development Zones in South Africa. These include the East London Industrial Development Zones and the Coega Industrial Zones located in Buffalo City and Nelson Mandela Bay Metro respectively.
The manufacturing value proposition of the province is also strengthened through the strategically located Industrial Parks of Vulindlela, Dimbaza, Fort Jackson, Queenndustria and Butterworth located in close proximity to arterial transport nodes to major cities in neighboring provinces. The provincial proposition is complimented by three commercial seaports that handle container, bulk and breakbulk. This infrastructure network enhances market access to African and Global destinations, has allowed the province to build a modern and export orientated economy.
Apart from manufacturing, the province's growing agricultural sector holds a significant investment potential with chicory, citrus and deciduous fruits, essential oils, mohair, dairy, macadamia and livestock being key products on offer. Industry value chains linked to these products create notable opportunities for agro-processing, production, localisation and renewable energy, among others. The Eastern Cape is also South Africa's major cattle and sheep breeding region.
Events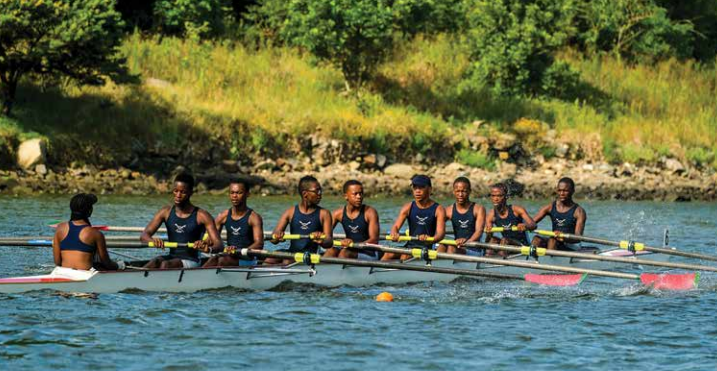 Buffalo City Regatta - 2023
ELBA is delighted to be partnering with RMB to bring you the annual RMB Buffalo Regatta. RowSA currently enjoys a partnership with RMB, who believe that sustainable success can only be achieved when the best talent collaborates. This partnership has spread further to the banks of the Buffalo River, where our partnership with RMB has benefited the East London clubs and rowers with facility upgrades and development support. The Buffalo Regatta began in 1881 and has been held every year since th....